Barcelona's best boutiques, Basque country flavors and Ávila's holy sites.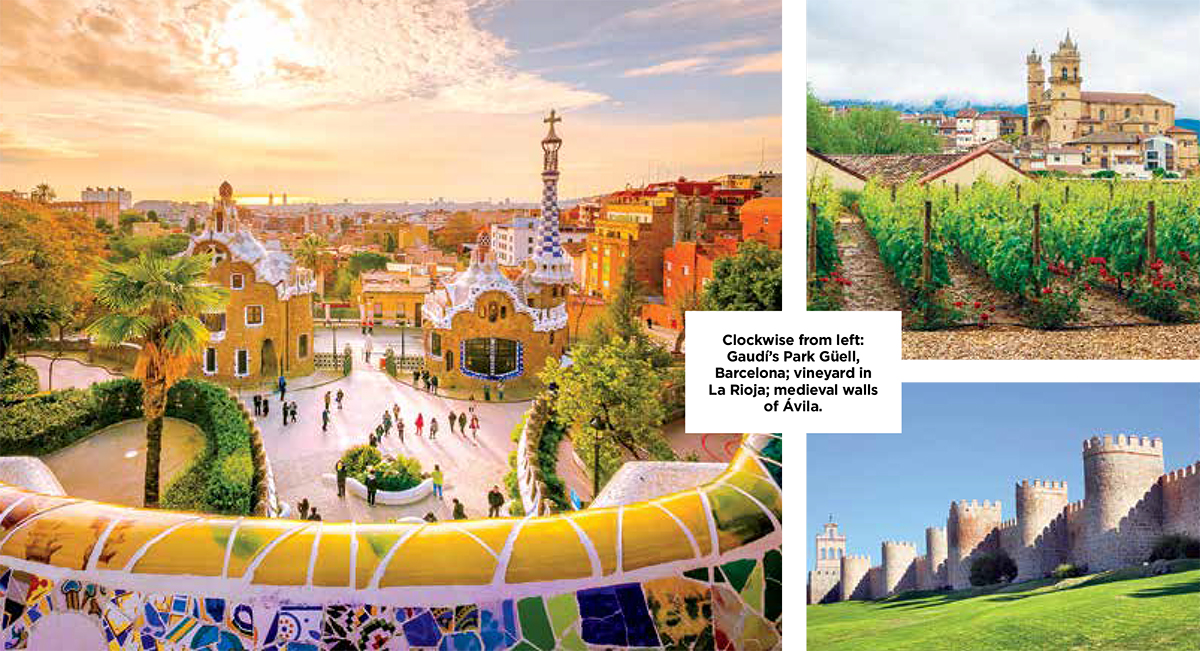 Catholic Landmarks
Walk in the footsteps of Saint Teresa of Ávila in her hometown. Surrounded by medieval walls and watchtowers, the beautiful town draws pilgrims to the Convent of Saint Teresa, the Monastery of the Incarnation and other Catholic sites. On this eight-day, faith-based tour, you'll also visit the Burgos Cathedral, Gaudí's Sagrada Família temple in Barcelona, as well as Lourdes and Fátima.
Tapas Parties
Take in the panoramic Pyrenees from the medieval town of Aínsa before heading back to your room in a cozy converted farmhouse. This eight-day northern Spain tour then moves into the Basque region, where you'll visit the Guggenheim in Bilbao, and eat tapas and sip kalimotxo (a blend of red wine and cola) in San Sebastián. Devote a day to Logroño, capital of the La Rioja wine region, before making your way to Madrid.
Shop Like a Local
Find your perfect fit with a personalized tour of Barcelona's most exclusive artisan workshops and hidden storefronts. With your guide taking care of appointments, you'll be able to experience hidden gems. Stop in for a fitting with a renowned shoemaker, view the private collection of a major Spanish art dealer or explore a historic library located in an original Gaudí building.