Whether you're planning, going, or just dreaming (for now), we're here for you.
We're fortunate to have a world of resources at our fingertips, thanks in large part to our partnership with Virtuoso®, an organization of the top travel agencies, travel providers, and destinations worldwide.
Through Virtuoso, we are able to offer our clients the kind of exclusive amenities, upgrades, access, and experiences described on the following pages.  The depth of service we offer goes well beyond the status quo. Once we understand your individual interests and preferences, we put our industry knowledge and global Virtuoso connections to work.
Wherever you want to go, whatever you want to do, we can arrange it — down to the tiniest details. We're here for you before, during, and after every trip, and look forward to customizing your next amazing travel experience.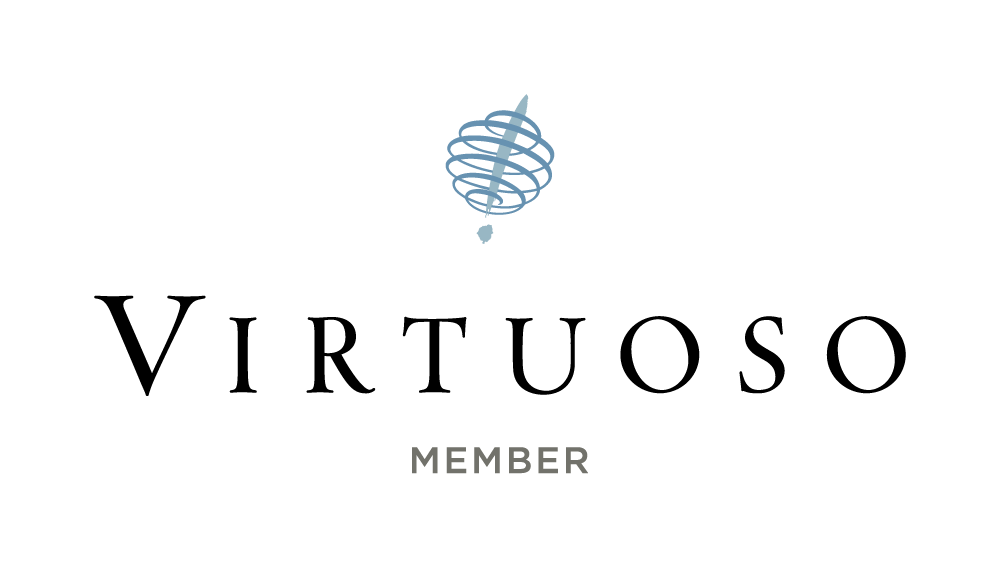 What Is Virtuoso?
Virtuoso is the leading global network of agencies specializing in luxury and experiential travel, with more than 20,000 advisors. We partner with over 1,800 of the world's best companies such as hotels, cruise lines, tour operators, and more. Our advisors use their personal connections and firsthand expertise to craft bespoke trips for clients, including unique experiences, special values, complimentary perks, VIP treatment and rare access.
When it comes to experiencing the best of the best in travel, it's about who you know – and a Virtuoso travel advisor will connect you to the world.
What this means for you
Personalized planning – the trips and experiences you want (and those unforgettable moments you didn't even know were possible), tailored to your interests.
Travel perks – from hotel room upgrades to complimentary breakfasts and spa treatments, exclusive cruise excursions, and more.
VIP access around the globe – See the Sistine Chapel after hours, skip the lines at Angkor Wat, explore the Galápagos Islands with a third-generation naturalist guide.
Peace of mind and Insider knowledge – leave the logistics to us, and rely on your advisor for insight and support every step of the way. Last-minute cancellations, border closures, unexpected changes – travel advisors have you covered, now more than ever.