An island steeped in spirituality, scented with spice and dense with wonders.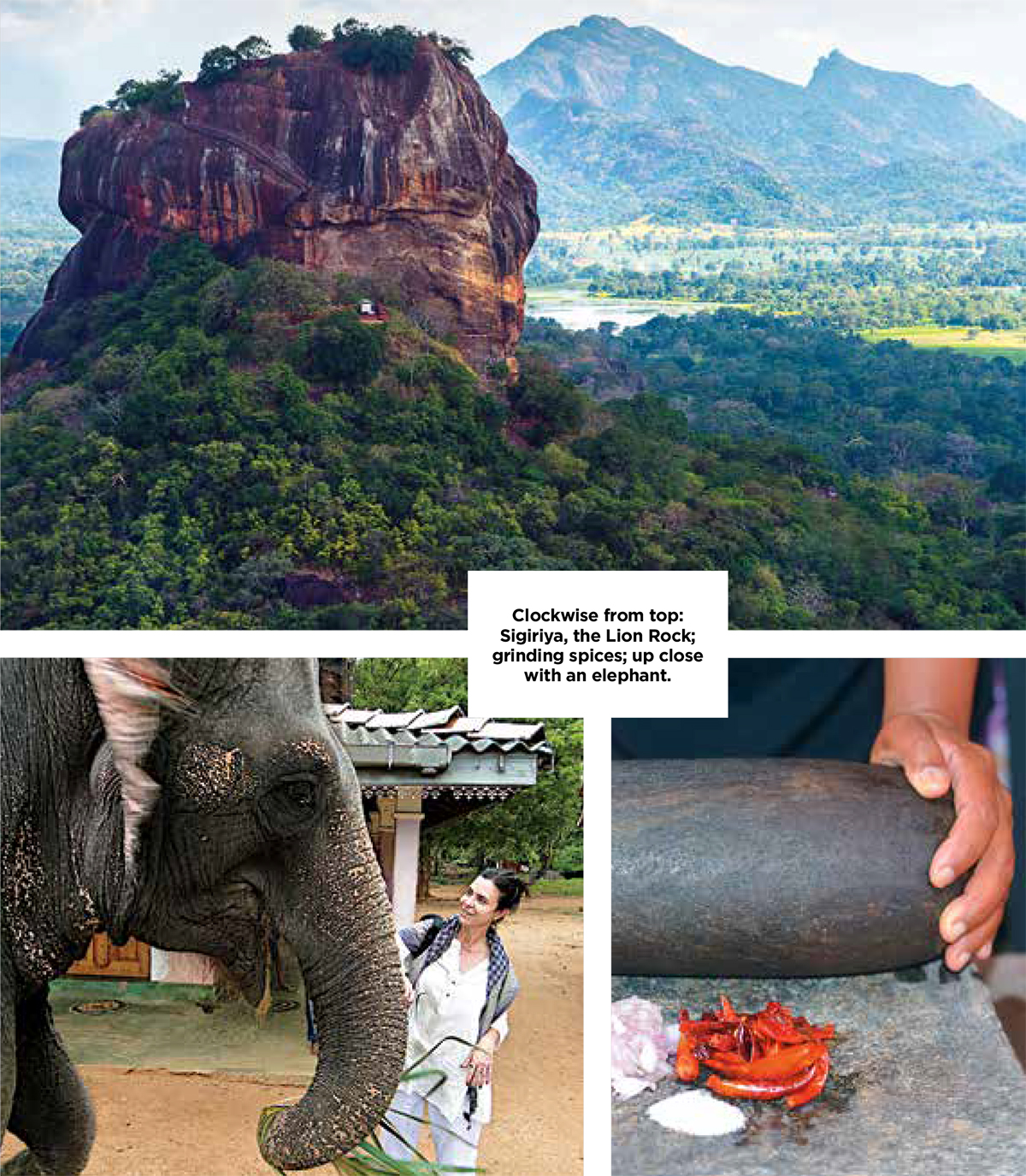 Tea and Tradition
Tea and Tradition Wander through neatly planted rows of emerald-green Ceylon tea in Sri Lanka's beguiling tea country. Travel back in time to visit the sacred city of Anuradhapura, built around a cutting from the Buddha's "tree of enlightenment." This elegant ten-day tour winds down at a lush coastal resort, where activities range from visiting nearby Galle Fort and melting into spicescented spa treatments.
Temple Views
From the top of the Sigiriya rock fortress, it seems you can see the entirety of Sri Lanka. The 650-foot-high monolith ascends from the surrounding jungle and was the perfect place for fifthcentury King Kasyapa to build his royal citadel. It's one of the many ancient landmarks (and UNESCO World Heritage sites) you'll encounter on this six-day tour of the island, including the Dambulla Cave Temple, Kandy's Temple of the Tooth and Minneriya National Park, an important habitat and water source for elephants.
Cooking in Colombo
Cooking in Colombo Pound spices and sambals, blend aromatic curries and toss garden fresh salads on the terrace kitchen of your host's Colombo home during a morning cooking class. This intimate glimpse into domestic life in Sri Lanka's biggest city will introduce a personalized cuisine that blends your host's Malay heritage with local Sinhalese and Tamil traditions.