Offshore jewels and wine country complete this renowned destination for culture and safaris.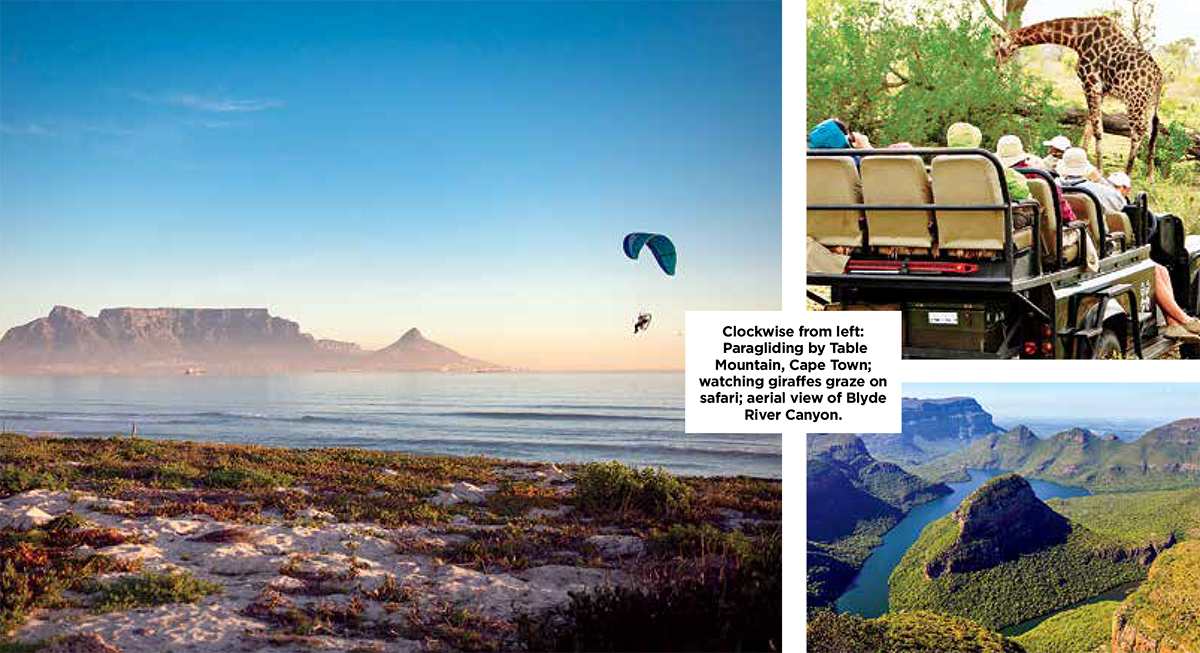 Skyward Bound
Study the green vertices of Blyde River Canyon as you fly over the Mpumalanga Lowveld on a helicopter tour. Part of South Africa's dramatic Drakensberg, the area is also home to the Three Rondavels, conical formations with a curious resemblance to local houses. After snapping endless photos of magical waterfalls and gorges, land for a mountainside picnic lunch fortified with South African vintages.
In the Rough
Sift through raw gemstones on an exclusive diamond safari. A private flight from Cape Town brings you to the western waterfront, where dive masters head below the surface to seek out diamonds (plus garnets and olivine); you may suit up and take the plunge or enjoy your time on the boat. Sort through the findings to choose your perfect stone, and three days later, your personally designed piece will be finished and certified.
City, Vineyard and Veld
Enjoy a curry in colorful Bo-Kaap, check out the new Zeitz Museum of Contemporary Art Africa and take in the vistas from Ellerman House — your home base for the Cape Town leg of a refined, ten-day South African sojourn. Transfer by helicopter to Franschhoek for two days of exploring the winelands, and then head to Sabi Sands for five days of observing wildlife on game drives or from your private plunge pool.