Singapore's tidy, urban landscape and modern marvels belie delicious diversity.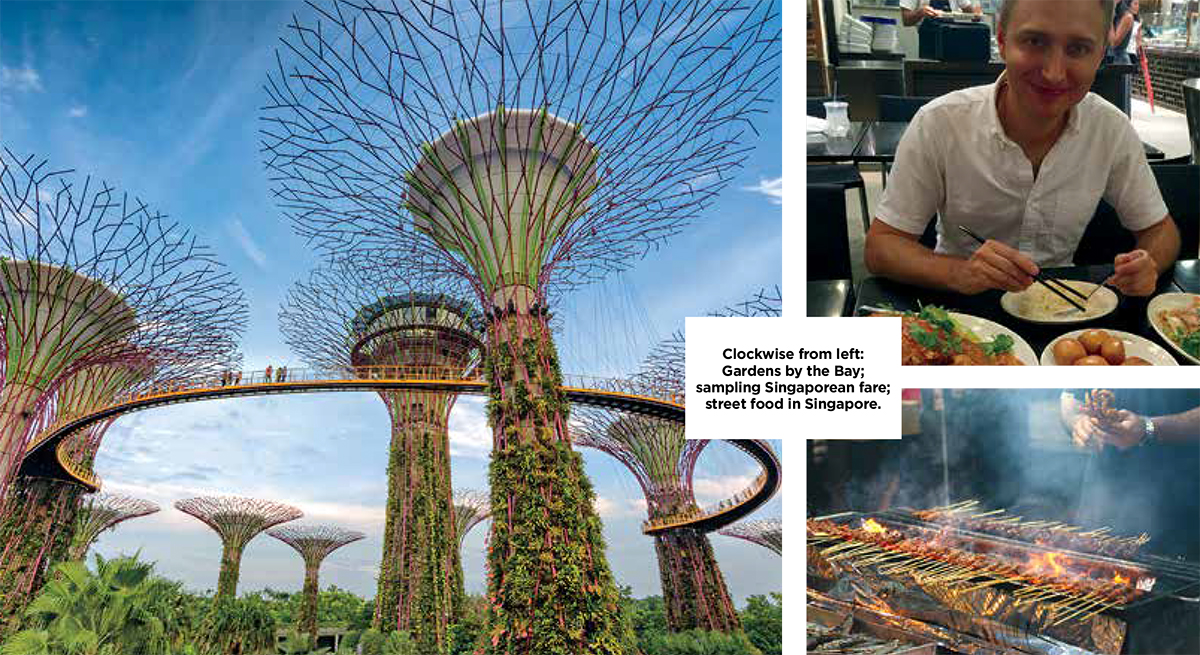 Garden City
Explore the three acres of the Flower Dome — also home to baobabs, Madagascan ghost trees, woolly cactus and other globe-spanning plants. It's a tranquil piece of Singapore's groundbreaking Gardens by the Bay complex, featuring the jaw-dropping "supertrees." Spend four days touring this surprisingly green equatorial city, discovering Chinese, Malay, Arab and Indian cultural heritages (and corresponding cuisines).
North by Rail
Explore Singapore by rail on a three-day journey aboard a luxury train. Begin with one overnight stay at the city's refined Fullerton Hotel (also a national monument), and try dinner at one of the lively street food stalls. The next day, board the train and delight in the passing Southeast Asian landscape from your private cabin as you make your way to Bangkok, with stops in Penang, Kuala Lumpur and the island of Koh Chang.
Foodie Frenzy
The melting pot of Singapore is a renowned culinary destination, where satay smoke billows, fragrant curries simmer and noodle-pullers and rotiflippers share center stage. See what makes it all tick on a day-long culinary adventure, during which you'll visit an urban farm, learn to wrap spring rolls, explore the wet market, relax at an Indian coffee shop and try Peranakan-style sweet and savory rice cakes.