Modern cities lead the world, but ancient innovations still impress.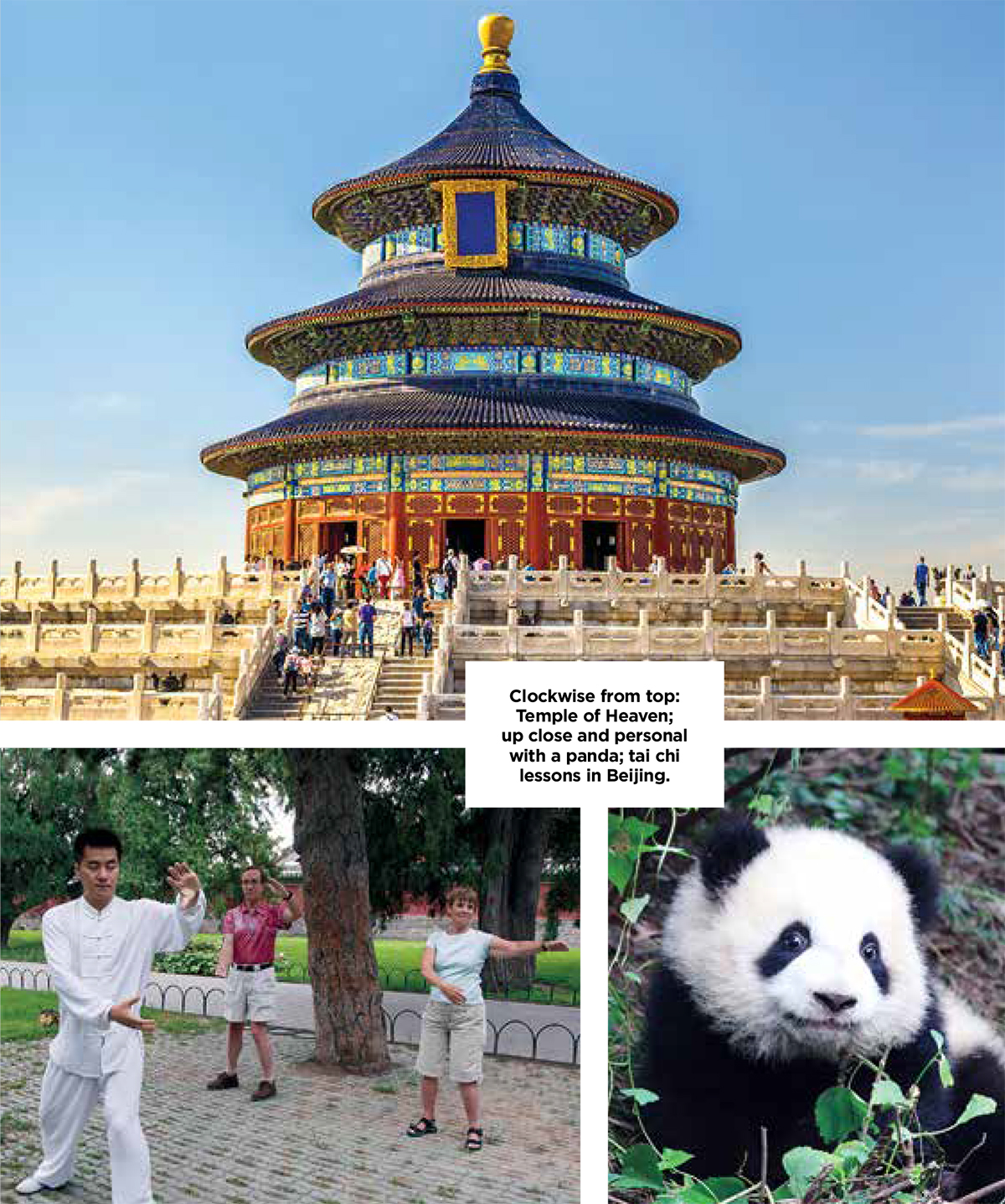 Imperial Heritage
Sway with a tai chi master during a lesson held in Beijing's fifteenthcentury Temple of Heaven. This exclusive experience will warm up your body and mind for a two-week tour that begins in the capital and makes its way to Hangzhou via Datong, where you'll visit the physics-defying Hanging Temple. Stop in Xian to see the famous Terracotta Warriors, and detour into Pingyao, Taiyuan and Shanghai.
Too Cute
Snuggle with a baby panda at the Dujiangyan Panda Base in China's Sichuan Province. The center is dedicated to the care, research and conservation of these adorable giants and currently houses 170 pandas. Along with the panda experience (which includes a photo op), you'll visit the Dujiangyan irrigation system, a landmark in Chinese scientific development, and a UNESCO World Heritage site.
Rural Wonders
Wander the Xizhou morning market in Yunnan Province. This agricultural village is a stronghold of Bai, Yi and other Chinese ethnic minorities. Explore the area and spend two nights in a gorgeous traditional courtyard home. Visit the enchanted cities of Dali and Shangri-La and gaze over Tiger Leaping Gorge, one of the deepest in the world. The 14-day cross-country experience starts in Beijing and includes Kunming, Xian and Shanghai.