Destinations: Costa Rican Riches
Discover a paradise of lush biodiversity and inspiring resource management.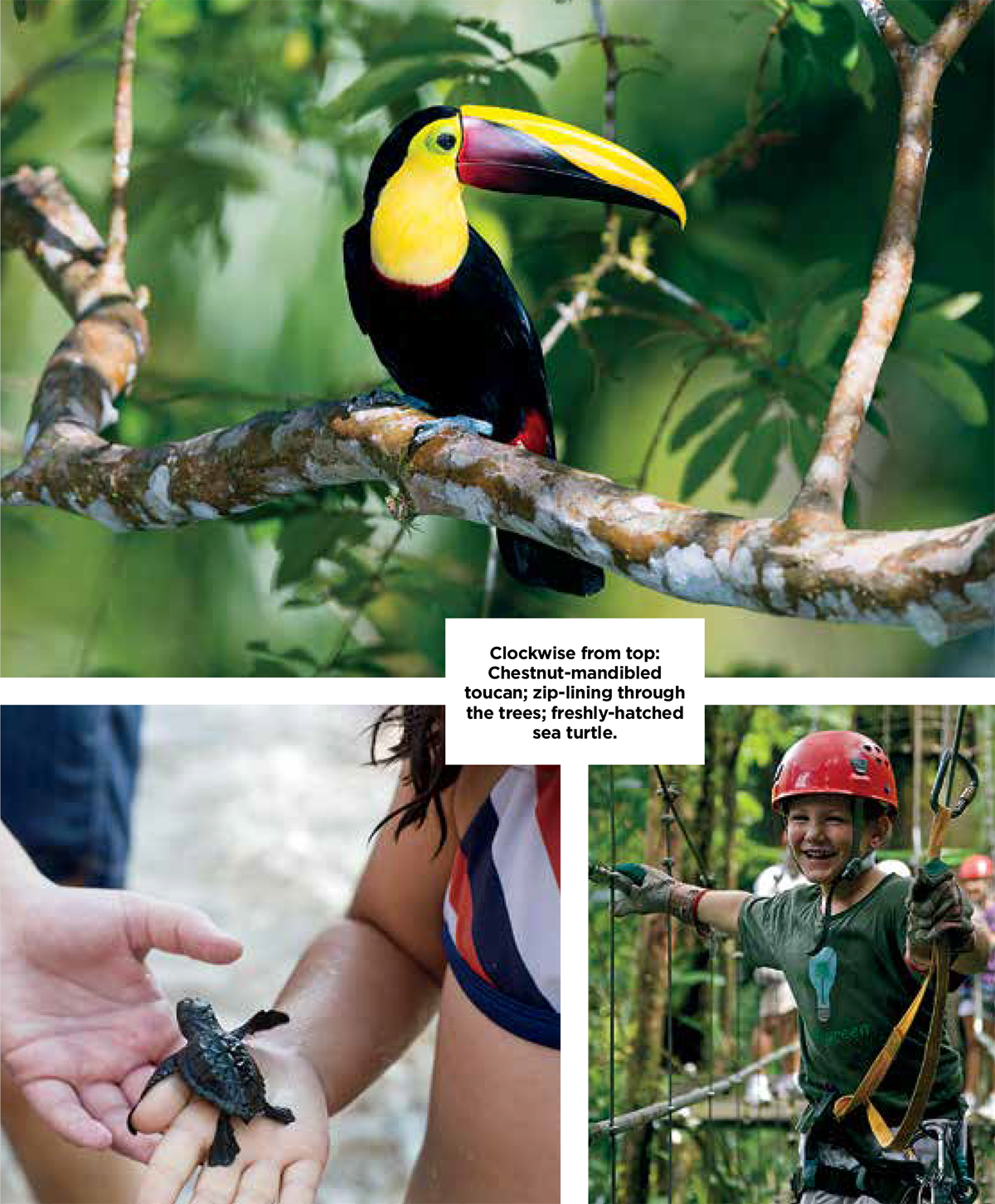 From Orchids to Arachnids
From Orchids to Arachnids Take a night walk through the Monteverde Cloud Forest Reserve to discover kinkajous, sloths and tarantulas. Milder thrills include daytime visits to Santa Elena to check out the butterfly garden and orchid park, or exploring the Children's Eternal Rain Forest, the country's largest private reserve. Two days in the cloud forest conclude a perfect eight-day Costa Rican introduction that includes Arenal Volcano and Tortuguero National Park.
Sustainable Endeavors
Meet the people helping to make Costa Rica a leader in sustainable tourism. Visit the Nectandra Cloud Forest, a 295-acre preserve established by expats; take a beanto-bar chocolate tour designed by a former Peace Corps volunteer; and soak in the family-run Eco Termales Hot Springs. This nine-day, countrywide tour also has you zip-lining for nearly two miles and visiting the Sea Turtle Conservancy, which has helped turtles throughout the Caribbean and Central America since 1959.
Tortuguero Getaway
Tortuguero Getaway Paddle beneath the rainforest canopy in Tortuguero National Park, looking out for chestnutmandibled toucans and playful spider monkeys. It's ideal for kayakers of all ages and abilities, and part of a four-day escape to a secluded lodge that also includes plenty of pool and hammock time. Younger visitors will enjoy the opportunity to meet local children and help them with their English lessons.