Journey south to explore the last great wilderness.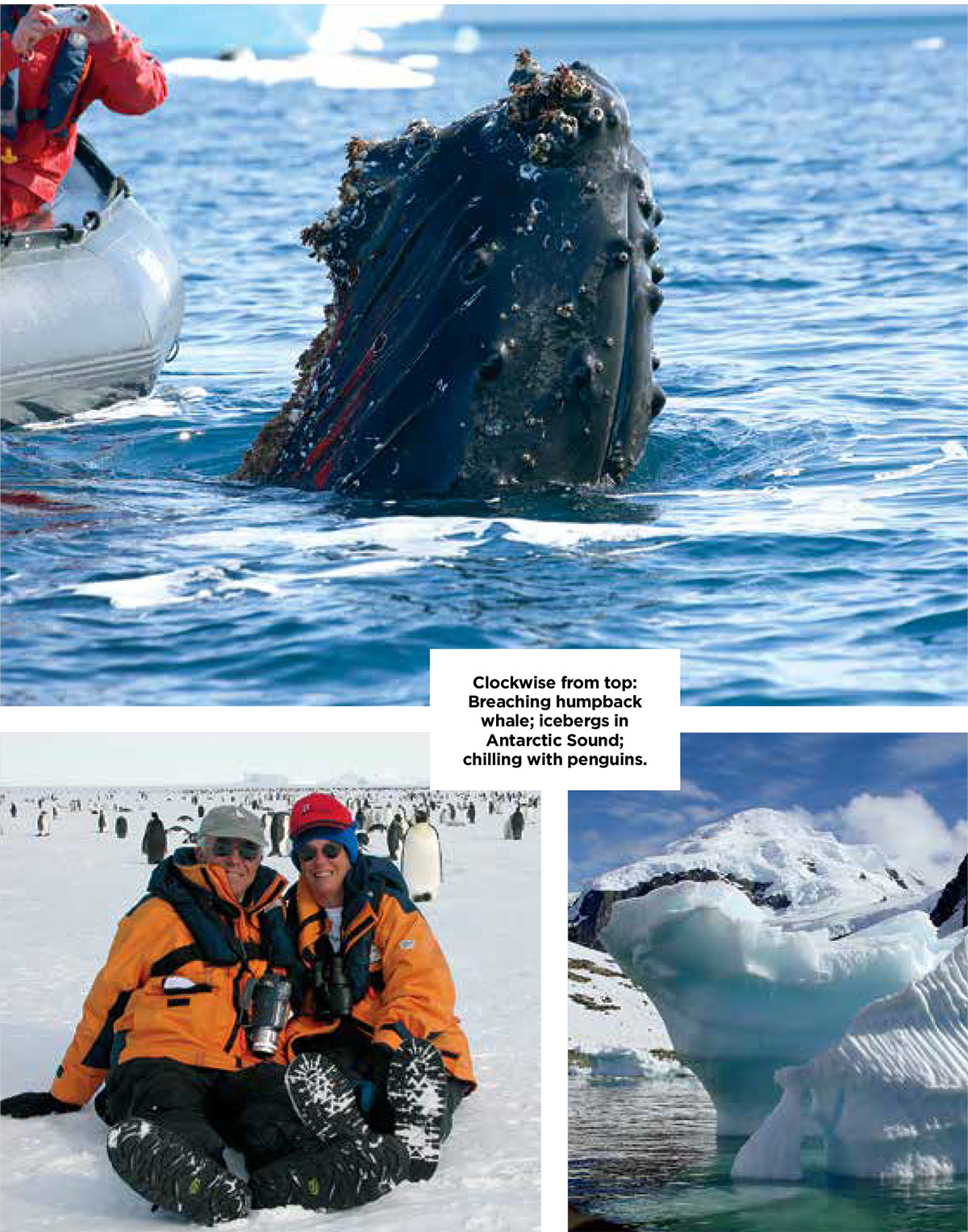 Antarctic Solitude
Aboard a 75-foot expedition yacht, with no more than seven passengers, witness the enormity of a humpback whale as it surfaces nearby. This tour offers an intimate and raw Antarctic experience as your yacht deftly navigates the iceberg-dotted coves and beaches of the White Continent. Ten full days of sailing include camping for up to three days in true isolation, enjoying profound silence punctuated by the voices of penguins, seals and albatross, and the thunder of calving icebergs. With a total of 17 days, you'll also have time to explore Ushuaia or Punta Arenas.
This trip is for the most intrepid Antarctic explorers.
South Pole in Style
Dock on South Georgia Island to meet enormous king penguins and southern elephant seals on your way through the Scotia Sea and onward to Antarctica. This 17-day sailing aboard a luxurious expedition ship includes guaranteed outside-balcony rooms, transforming the ship into your own whale-watching vessel (especially in Wilhelmina Bay, known to be home to humpbacks). This comfortable journey offers plenty of Zodiac excursions and shore visits, with time on board spent in the company of scientists, historians and guest experts. The trip kicks off in Buenos Aires and includes a stop in the Falkland Islands. Families may book a specialized departure featuring youth-focused workshops and excursions.