Bears roam free, orcas ply the bays and Denali views reign.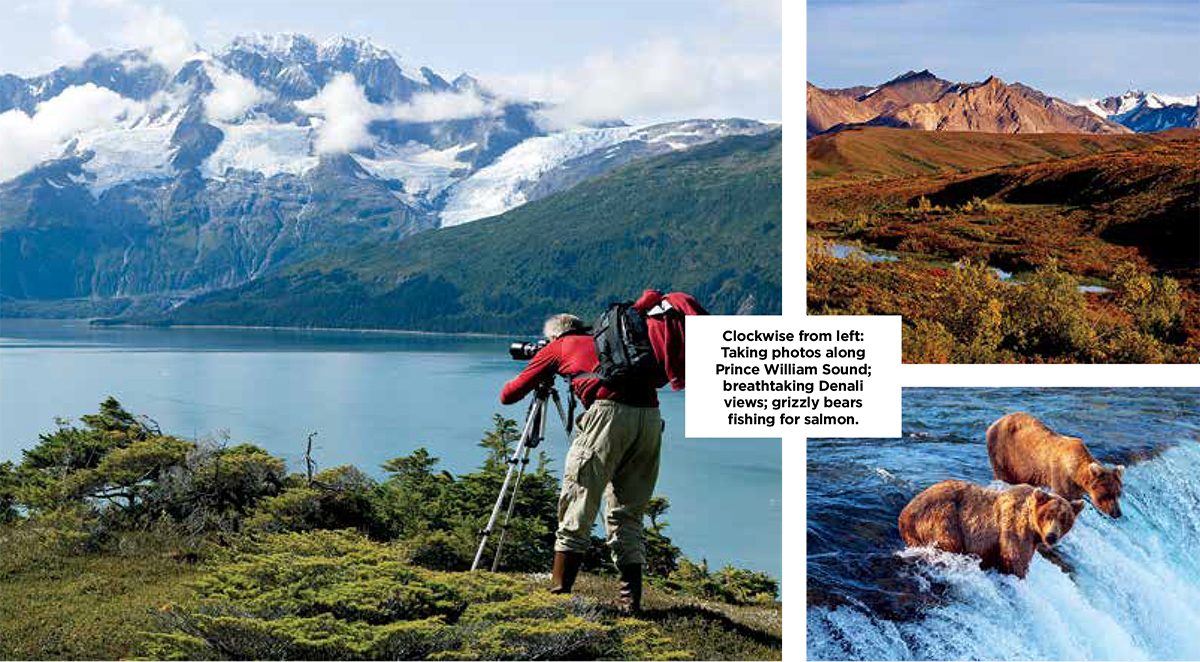 Great Eight
From Glacier Bay on Alaska's panhandle to Denali's 6 million acres, this extraordinary 21-day tour takes in all eight of the state'snational parks. Wildlife includes puffins, whales, brown bears and king salmon; and there are endless hikes and nature photo ops. You'll meet Inupiaq villagers, explore the confounding Kobuk Sand Dunes, pan for gold and walk on glaciers.
Best of the Last Frontier
Navigate through the Kenai Fjords on a private chartered vessel, listening to the crash of calving icebergs and watching for orcas, before arriving at the secluded Fox Island, where a placid bay offers easy sea kayaking. In Denali National Park, head deep into the forest for a night of true seclusion; in Katmai National Park, watch crowds of bears feast on running salmon. It's all part of a 13-day tour designed in conjunction with the World Wildlife Fund that brings to life Alaska's top sights.
Inside Passage
Paddle the frigid waters of the Lynn Canal, raft through the Chilkat Bald Eagle Preserve, and hike beneath Tlingit and Haida totem poles over six days of exploring Alaska's Inside Passage aboard an intimate 62-passenger expedition ship. You'll sail in the company of a renowned nature photographer, who will help you capture images worth printing.