Crêpes with a backstory, sidecar rides and battlefield remembrances.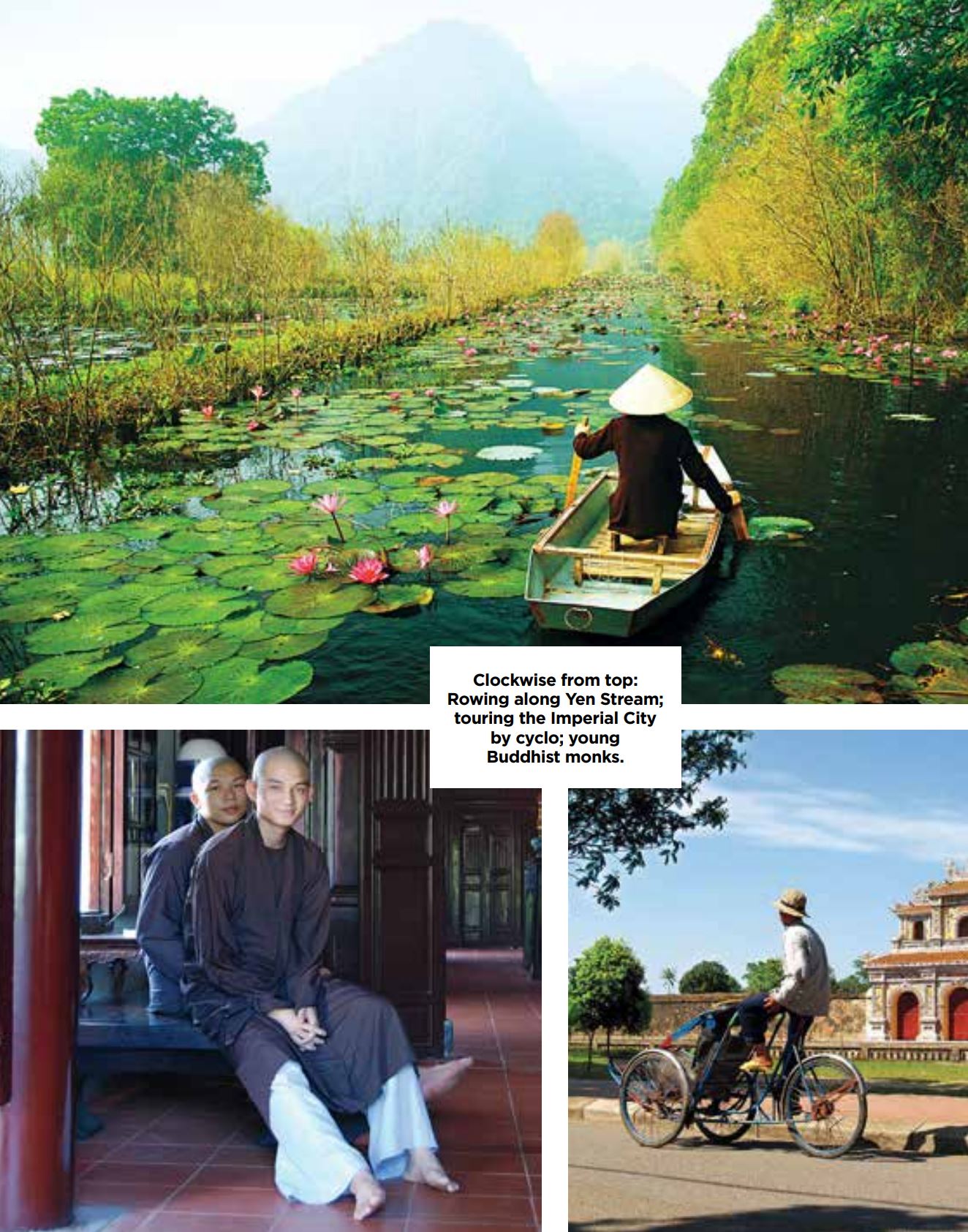 Saigon After Dark
Settle into the seat of your threewheeled cyclo for a taste of the nightlife in Ho Chi Minh City. Check out Reunification Palace, the former Saigon Opera House, the French colonial post office and other significant sites, then hop a private speedboat and sip champagne as you zip around the city's canals. Stop for a riverside dinner, then travel by motorcycle sidecar to the trendy Chill Skybar, on the 26th floor of the AB Tower.
Historical Home Cooking
The home of former American Ambassador Henry Cabot Lodge Jr. is your stage for a culinary class. Begin with a chef-escorted shopping trip to Ben Thanh Market for fresh veggies, herbs and seafood. Back at the house, work with your instructor to make fragrant spring rolls, crispy turmeric crêpes and spicy fish in a clay pot before dining in the historical digs.
Shadows of the 1960s
Travelers with a specialized interest or personal connection to the Vietnam War will appreciate this nine-day tour led by a veteran and historian. Begin in Ho Chi Minh City, where cultural visits include a stop at the Cu Chi tunnels, and visit Hue, where some of the heaviest fighting occurred in 1968. Take in the former demilitarized zone and Vinh Moc tunnels, including an underground village. In Hanoi, visit the memorial marking where Senator John McCain was shot down in 1967.