Venture outside the cities for Arabian culture, oasis wonders and Bedouin glamping.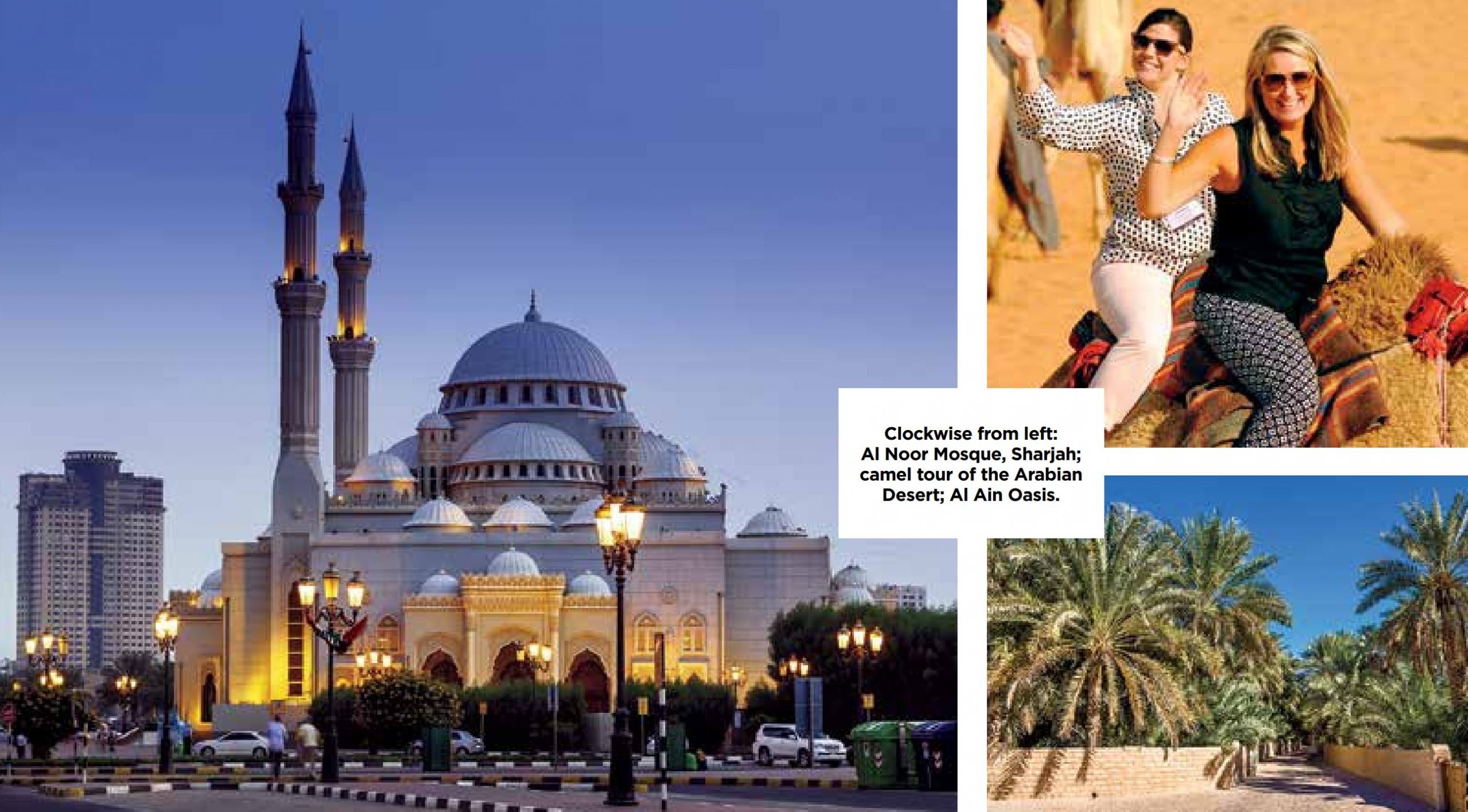 A Night in the Desert
Cruise the dunes in a vintage Land Rover, watching for leggy oryx sprinting across the sand. Arrive at a romantic Bedouinstyle tent with traditional musicians and dancers. After dinner, do some desert stargazing through the camp telescope, with an astronomer on hand to orient the heavens. Wake early the next morning for a hot-air balloon ride with a falconer on board, as you watch the sun rise over the Al Hajar Mountains.
Garden City
Explore a seemingly endless sea of date palms (the number is actually about 147,000) in the oasis of Al Ain on a day trip from Dubai. The United Arab Emirates' first UNESCO World Heritage site, the plantation features a centuries-old irrigation system. The town is also home to the Hili Archaeological Gardens, with Bronze Age monuments dating back some 5,000 years.
Cultural Traditions
Discover the finer points of Arab history on a day trip to Sharjah. The Emirates' third-largest city is considered its cultural capital; the Sharjah Museum of Islamic Civilization contains more than 5,000 artifacts, and the Al Noor Mosque is one of only a few that welcome non-Muslim visitors. The Sharjah Art Museum features an impressive collection of Arab artists, including the renowned Palestinian artist Sliman Mansour.