Angkor rules the jungle, the capital calls and the 1920s return.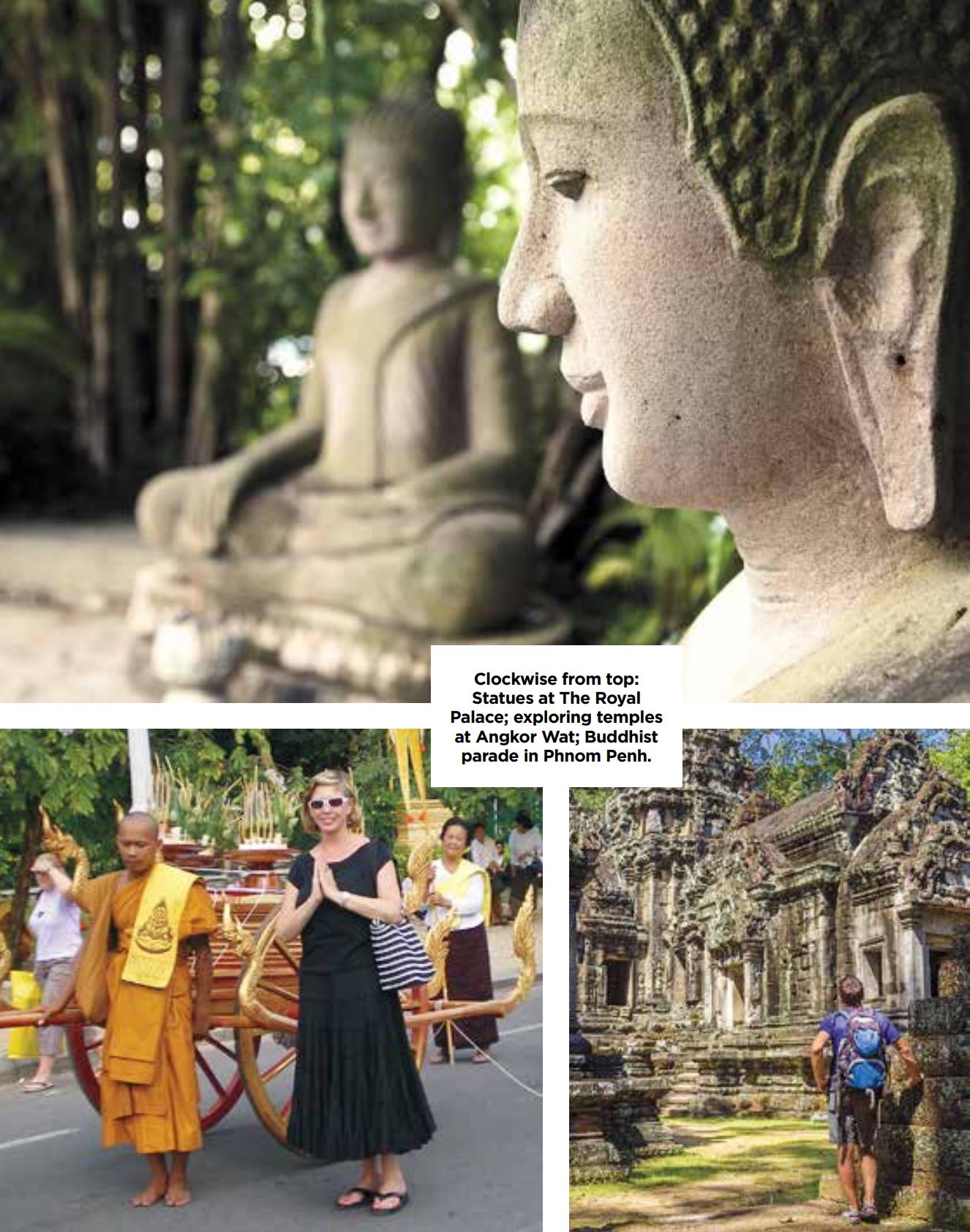 Sacred Sites
The encroaching forest and the twelfth century temples of Ta Prohm are seemingly one entity, and just a sliver of the 250 square miles that comprise Cambodia's precious site of Angkor. Explore Siem Reap over four days with a private guide, visiting an active archaeological temple restoration; soar above on a microlight aircraft, cruising as low as 35 feet above the ground. Head to the beautifully preserved Lao city of Luang Prabang and wake one morning at dawn to observe the revered ritual of an alms round.
Indochina Calling
Behold a life-size, solid-gold Buddha adorned with close to 10,000 diamonds, one of the multitude of treasures within Phnom Penh's Royal Palace complex. Two days in the Cambodian capital include sumptuous lodgings at Raffles Hotel Le Royal and a visit to the Musée National des Beaux-Arts, which holds some 5,000 works of art. This 13-day tour also includes Bangkok, Chiang Mai, Luang Prabang and, of course, Angkor.
Take a Gamble
Once a luxury resort for French colonial elites, Bokor Hill Station is now an abandoned and downright spooky site, perched high atop a seaside hill. Fly by helicopter to travel back in time to a tented, 1920s-style casino complete with slick card dealers and cocktail waitresses in retro flapper dresses. A lavish fivecourse dinner follows.