Explore Medellín, drink hot arabica and seek lost civilizations.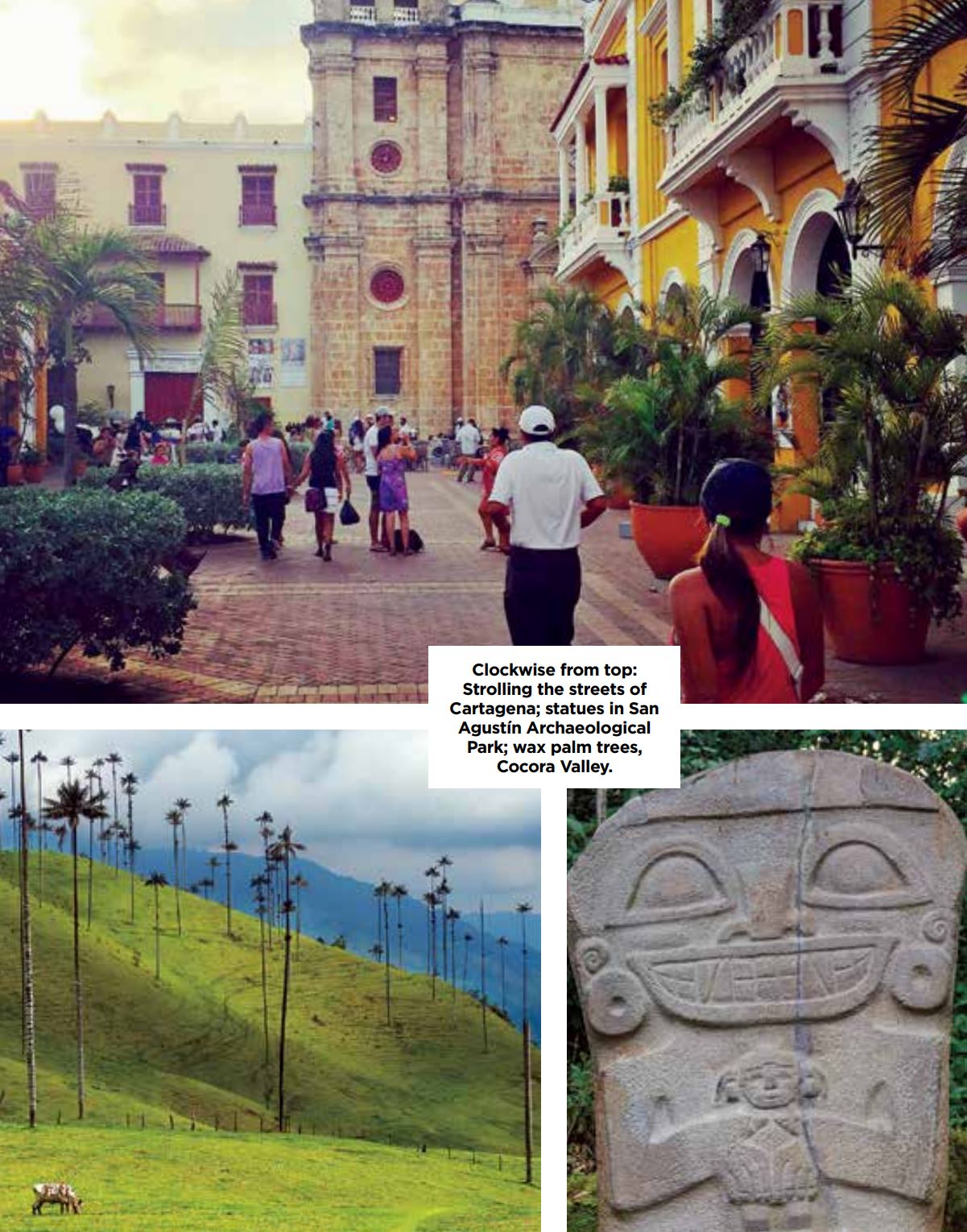 Cityscapes and Caffeine
The promise of gold has fueled many expeditions throughout history, and the Museum of Gold in Bogotá currently has some 55,000 pieces. Spend three days in the Colombian capital before this ten-day countrywide tour moves on to the Coffee Triangle and Cocora Valley. In colonial Cartagena, explore an old, brightly hued, walled city, and conclude in Medellín, a progressive town full of public art and with a fun nightlife.
Pre-Columbian Culture
The huge underground tombs of Tierradentro are decorated in colorful motifs left by a mysterious pre-Columbian culture thriving around the eighth century. Visit the remote site along with San Agustín, where 130 evocative statues comprise the largest grouping of megalithic sculptures in South America. The two sites will introduce you to a little-known ancient cultures.
Novel Pursuits
Walk through the world of Gabriel García Márquez, Colombia's world-famous literary giant, on a tour through his old stomping ground of Cartagena. See the clock tower that he glimpsed upon his first arrival to the city; off the Plaza Fernandez de Madrid, see the balcony of Fermina Daza's white house. Taste the sweets at Portal de los Dulces, calling forth Fermina's bitter rejection of Florentino. Fans will relish this veritable ghost tour.