Make memories in Israel, with Petra just around the corner.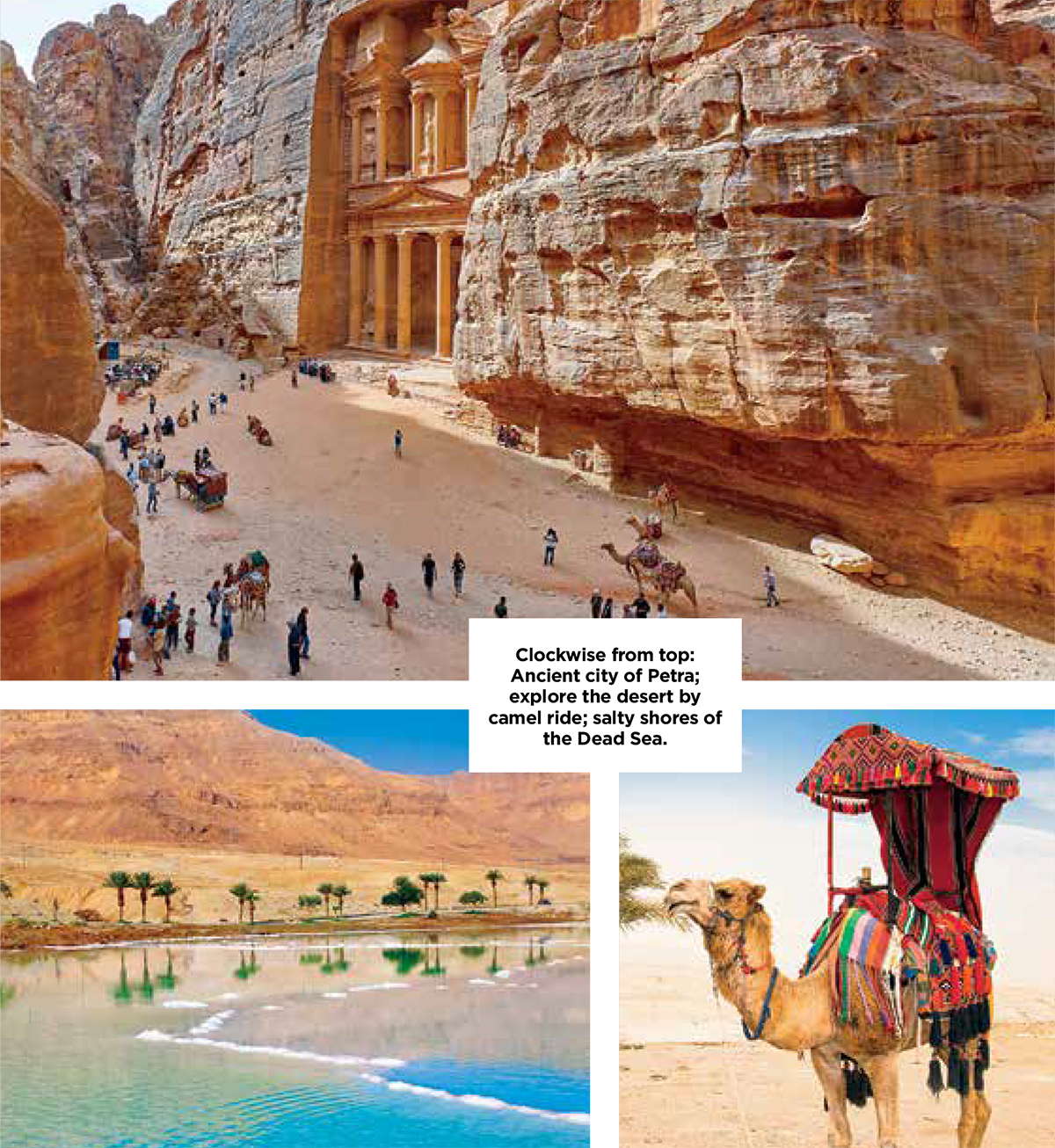 Milestone Celebrations
Join the kids on a scavenger hunt in Jerusalem's Old City, with mission packs and maps provided. Ride camels in the Judean Desert, joining "Abraham" and his family in their tent for dinner. This ten-day, family focused trip will make history and tradition come alive for guests of all ages, from floating in the Dead Sea (with spa treatments for the parents) and a nearby hike in the oasis of Ein Gedi to rafting down the Hatzbani River, cycling in Jaffa and visiting a kibbutz. This tour can be customized to include meaningful ceremonies and activities for children celebrating a bar mitzvah or bat mitzvah.
Effortless Israel
Wake up and enjoy snorkeling the reef in the Red Sea resort town of Eilat, and then embark on a day trip to Petra, Jordan's rock-carved Nabataean wonder. The international excursion comes with VIP transport and border crossings — one of the perks of this private, nine-day tour. Begin with three days of customizable adventures in Jerusalem, with market walks and cooking lessons, an archeological dig and outings to Jericho or Bethlehem. End your journey with two days in Israel's largest city, Tel Aviv, where the refined dining, trendy shopping and festive beach scene are complemented by visits to museums and historic quarters. If desired, arrange to see the Ayalon Institute, a kibbutz that secretly produced more than 2 million bullets for the Palmach fighters in a factory concealed 26 feet underground.
Wild Riding
Catch the veld breezes on an 11-day cycling-focused safari that starts on Cape Town's Table Mountain. In Botswana's Mashatu Game Reserve, pedal along elephant paths to spot giraffes, cheetahs, ostriches and eland, Africa's largest antelope. Spend two pampered nights at a five-star luxury retreat perfect for adventures on the forested peaks of the Great Escarpment.