From the pristine Himalayas, to Kerala's lazy waterways and the spiritual southeast.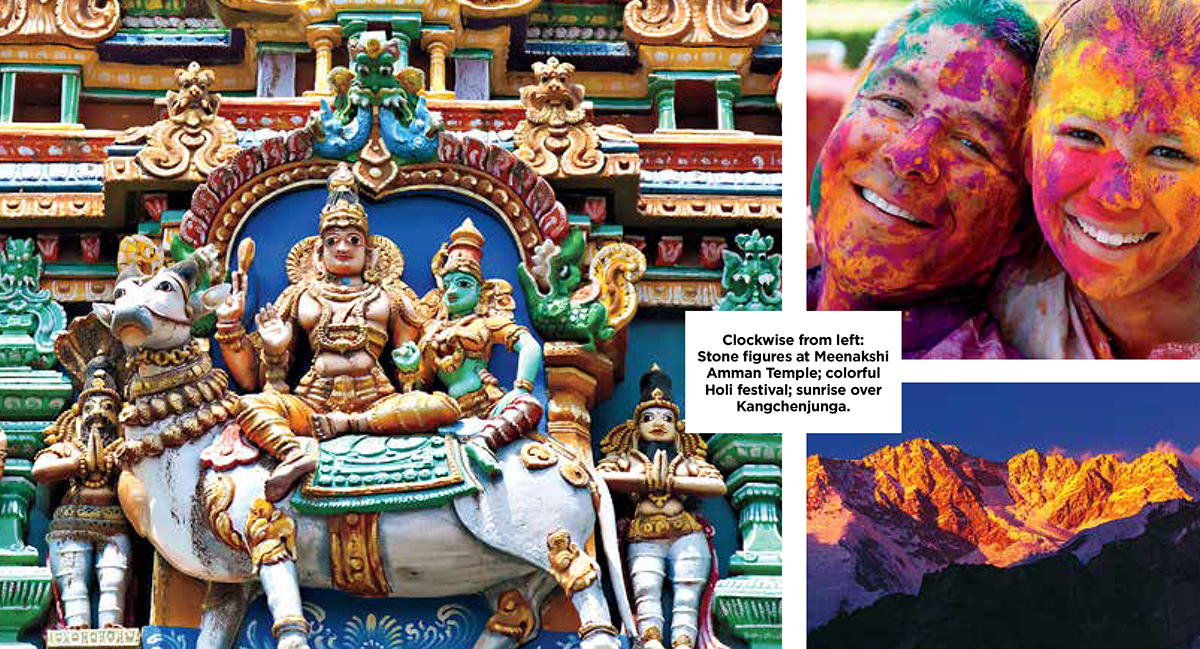 Southern Culture
Visit local handloom silk weavers and savor a home-cooked vegetarian meal in Thanjavur. At the Meenakshi Amman Temple, a riot of colors embrace a sprawling complex of towers. At the Mahabalipuram temples, Hindu mythology comes alive through intricate carvings. After six days in such kaleidoscopic landscapes, unwind with three days in serene Kerala. Cycle or tuk-tuk through the city and cruise its lush canals on a traditional houseboat.
Lost Empires
Explore centuries-old cave temples — part of a two-week exploration that includes Mysore, Chikmagalur and Hampi. This tour explores the glory of the Vijayanagar Empire. Wind down with three days in beachside Goa, renowned for its cuisine. Excursions include touring expansive plantations, a cooking lesson and market tour and a cruise at day's end to take in the famous Goa sunset.
Remote Peaks
Sandwiched between Nepal, China and Bhutan, this slice of northeastern India hides a wealth of biodiversity amid its alpine landscapes and is dotted with Buddhist treasures. Visit the wealthy Rumtek Monastery and nearby Namgyal Institute of Tibetology, hike through the tea estates of Glenburn and ride the historic Darjeeling Himalayan Railway. Watch dawn break over Kangchenjunga, the third highest peak in the world.