The heart of an empire, from fossils to folios and crown jewels to tea.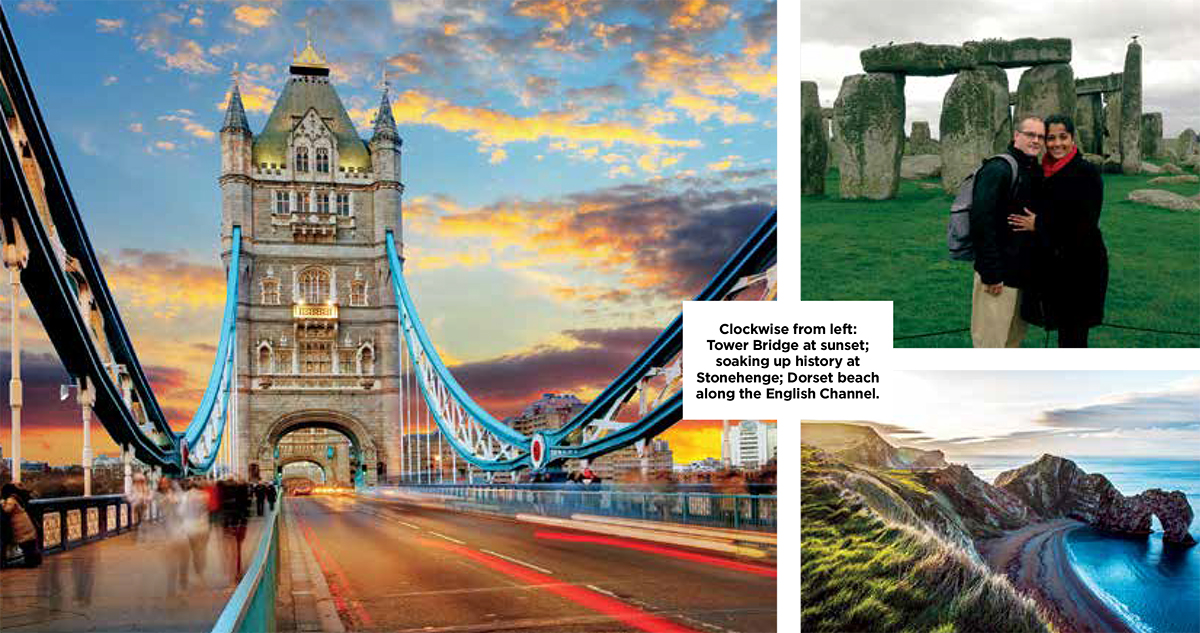 Private Views
The 23,578 precious gemstones comprising the British crown jewels are yours to behold in quietude on a private tour of the Jewel House in the Tower of London. This full-day exploration of London's pillars of history also includes access to the Churchill War Rooms. Finally, join the director of the Household Cavalry Museum to see the troopers as they work with the horses in their eighteenth-century stables.
Culture Quest
Watch the sunrise from the inner circle of Stonehenge, taking in a view of the massive rocks that only a precious few see. This exclusive access is part of a ten-day tour deep into the heart of English history, from fossils on the English Channel's Jurassic Coast to Shakespeare's first folio and the Magna Carta. Ring in the present day with a private tour of the residence of the Duke and Duchess of Cambridge, better known as Will and Kate.
Intimate Queries
What type of biscuit did Princess Diana favor with her afternoon tea? Did Prince Harry eat his veggies without a fuss? Get these questions answered in a private sit-down with the former executive chef to the royal family, who cooked at Kensington Palace for 13 years. Taking place during a decadent high tea, it's sure to be a meal to remember.