Loire Valley châteaus, romantic Provence and Parisian glamour shots.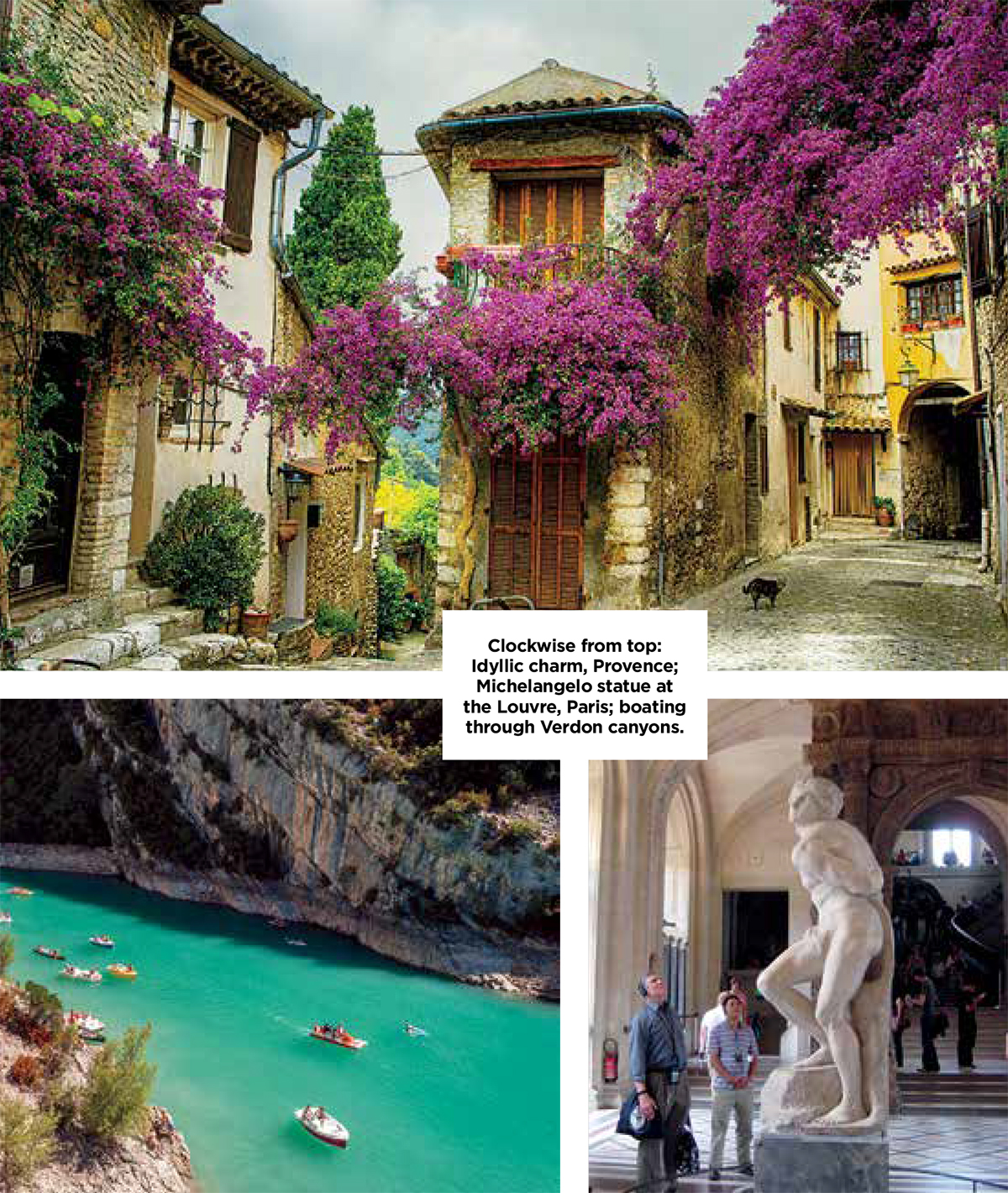 Sunny South
Saint-Tropez, Cannes, Châteauneufdu-Pape … the south of France rings out its landmarks like bells.Over two full weeks in Provence and the Côte d'Azur, walk among oceans of lavender, dine at a Michelin-starred restaurant and shop charming traditional markets. Indulgence is balanced with activity: kayak the Gardon River, cycle the trails of Château de Berne and canoe beneath the sheer limestone cliffs of the Verdon. There are also two full days of beachcombing in Saint-Tropez and casino time in Monte Carlo.
Lap of Luxury
With home base at the regal Château de la Barre, owned by the same family for more than 600 years, your seven-day Loire Valley escape promises elegance and ease. At Château de Cheverny, precious antiques share space with the charmed world of Tintin; at Les Caves Duhard, pair fine wine and cheese. Cruise the Loire River on a traditional gabare boat, and discover delicate French saffron in a cooking class.
Photo Shoot
Get your head shots in Paris' famed Studio Harcourt, where movie stars and models have been captured in shadowy, black-and-white portraits since the 1930s. The studio is known for its unique lighting, which lent itself well to icons like Katharine Hepburn, Vivien Leigh, Clark Gable and many others. Tour the facilities with a photographer, then get professionally made up before posing.