Discover more of Indonesia, from modern Yogyakarta to private island beaches.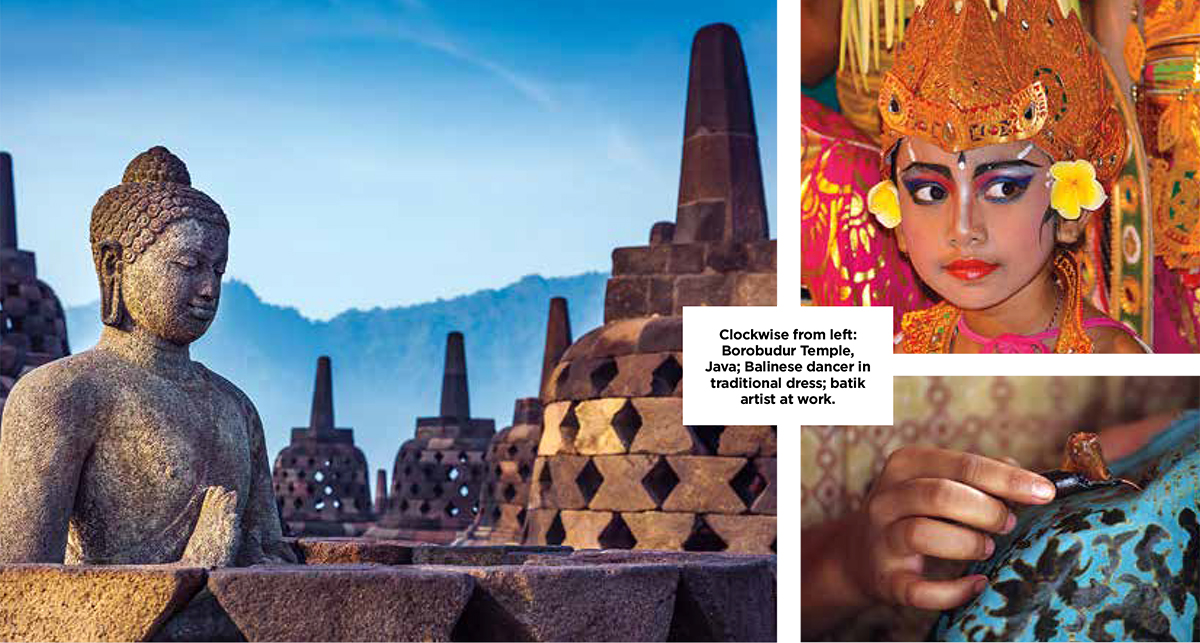 Effort and Ease
Cycle through the foothills of Mount Agung, stopping to sample locally distilled arak and surprisingly tasty snake fruit, before making your way to a hearty, beachside barbecue. This eight-day active Bali adventure features beachside yoga, treks through terraced rice paddies and crossing a sacred river on foot. Your last day is spent enjoying a full menu of traditional herbal spa treatments, which soothe body and soul.
Secret Shores
Island-hop off the coast of Lombok on a private, full-day guided boat tour. Spend the morning snorkeling the coral reefs and playing on the secluded beaches of tiny Gili Kendis. On Gili Sudak, you'll select your lunch from the catch of the day before your chef grills it up surfside. Your final stop will be on Gili Nanggu, a private island where you can enjoy a peaceful afternoon relaxing by the crystal-clear waters.
Heart of Java
Follow in the footsteps of Buddhist pilgrims to the top of Borobudur, a 1,200-year-old stone temple with views over a Javanese landscape of rice paddies and tropical forests. Over four days in the Yogyakarta and Magelang regions, you'll discover the heart of Indonesia's fine arts, from the treasures in the sprawling walled complex of the Sultan's Palace to batik artists and silversmiths at work in their studios.