Lake views in Hallstatt, pleasing bike paths and rock stars of art nouveau.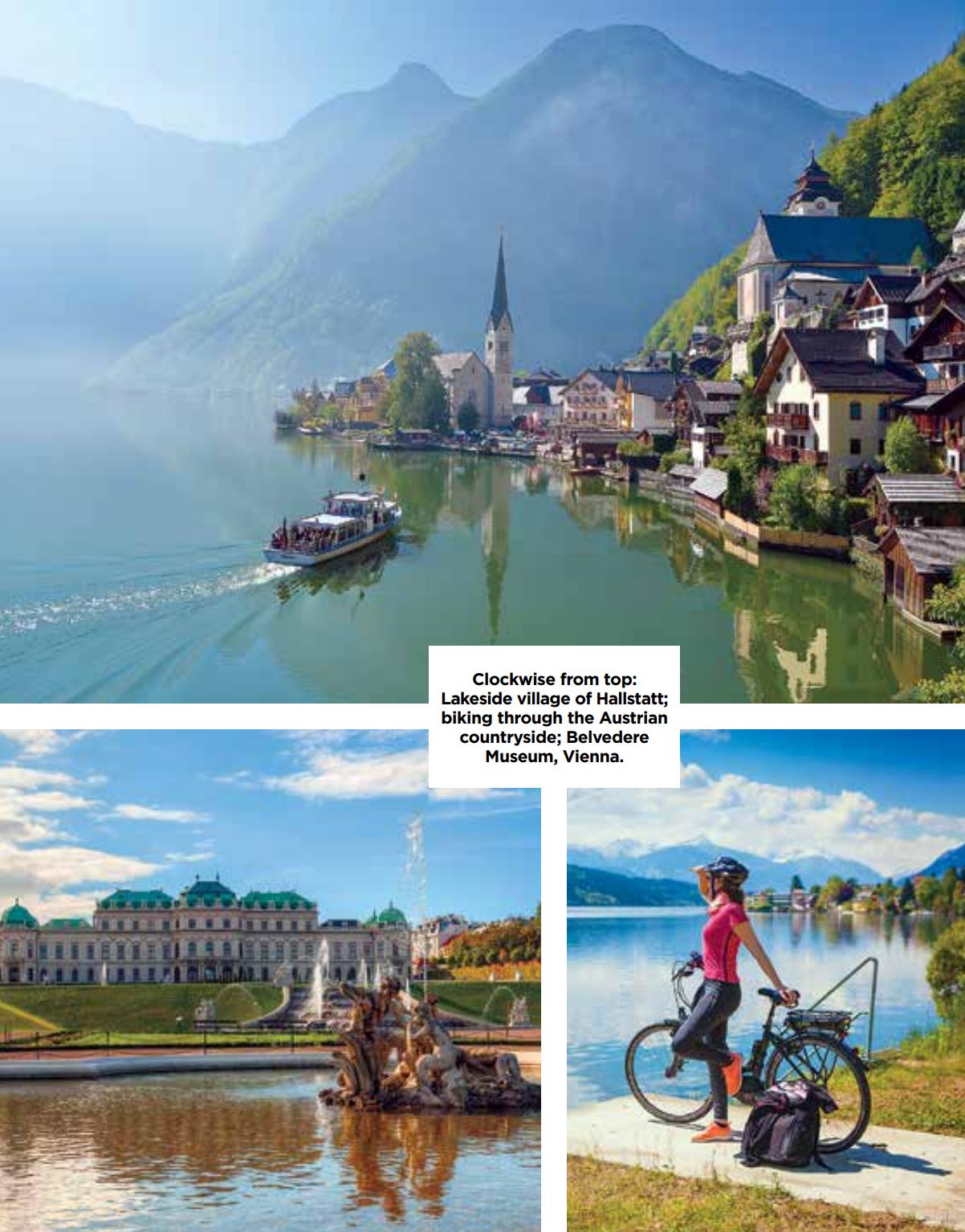 Day at the Lake
Read the names painted amid the crosses, roses and other details on some 600 skulls in the Charnel House (or "bone house") in the otherwise perfectly picturesque town of Hallstatt. Sandwiched between soaring mountains and a tranquil blue lake, the town also has a museum of early Iron Age civilization. Other options for this day trip include visiting ancient salt mines, a cruise on the lake, and thrilling alpine adventures.
Cycling the Danube
Cruise through Austria's gently rolling Waldviertel, a landscape of wildflower-dappled hills and tidy forests, to the stately Schloss Rosenburg, owned by the Hoyos family since 1681. Take in a falconry demonstration and enjoy a schnitzel lunch before pedaling on to the Kamptal wine region. This six-day, two-country, familyfriendly biking tour is active yet relaxed, with plenty of time to explore. In the Czech Republic, stay two nights in the city of Ceský Krumlov before arriving in Prague.
Private Belvedere
Study the golden sheen of Gustav Klimt's masterwork, The Kiss, up close and without crowds in Vienna's Belvedere Museum. The museum's two baroque palaces are themselves a UNESCO World Heritage site; within, browse a collection of 24 Klimts, plus works by Egon Schiele, Oskar Kokoschka and other Austrian artists. This afterhours tour is exclusive to your tour group and includes a catered welcome reception.