Etruscan baths, Renaissance masters, fashionable cities and rich red wine.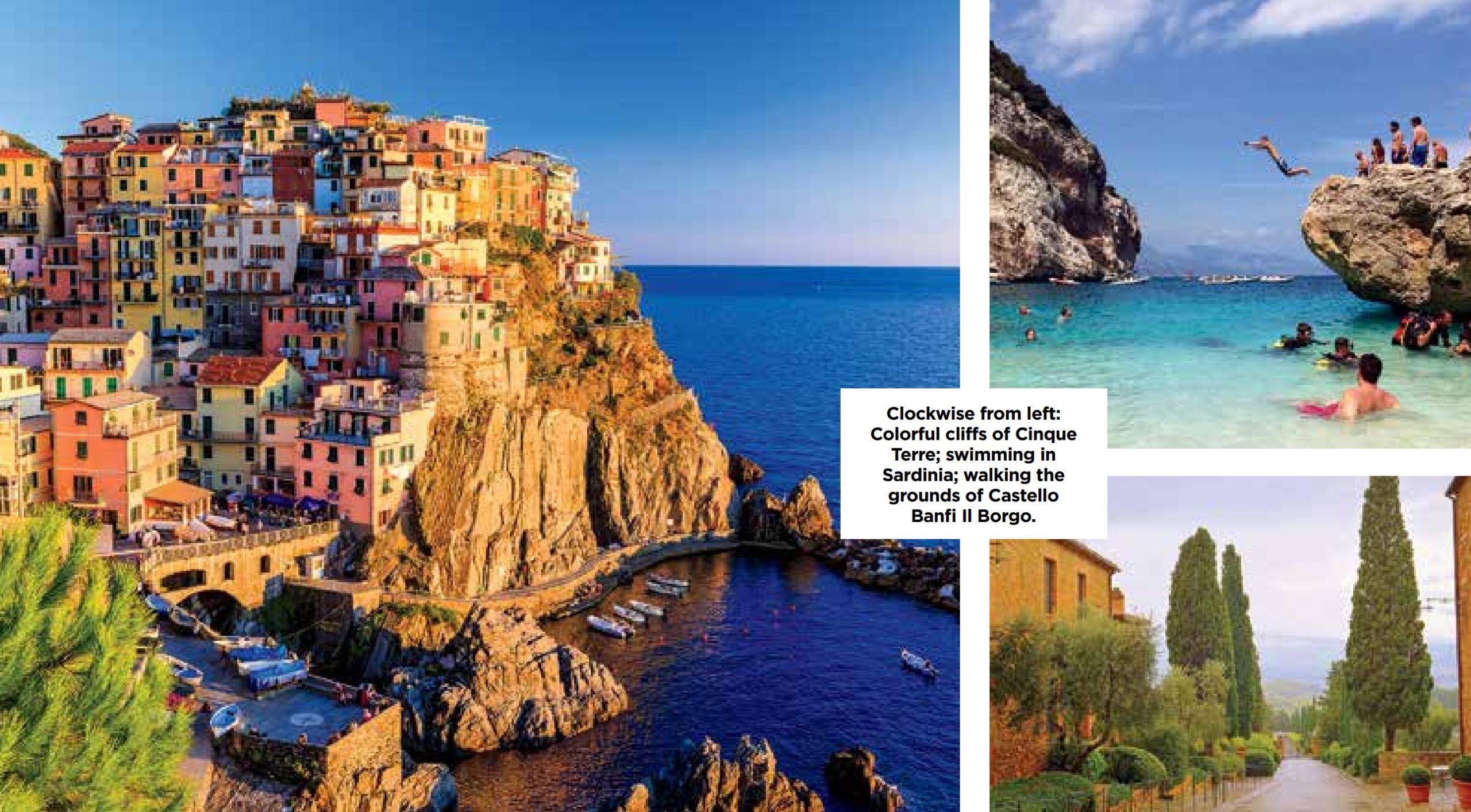 Northern Roads
Sample Parmigiano-Reggiano in its homeland, discover the latest Ferraris and explore the Cinque Terre on this ten-day, northern Italy tour uniting several different regions. See the sights in Milan, Parma and Turin, and visit cheesemakers, wineries and fishing villages. In Lucca, have dinner at a working farm; in Gabiano, enjoy a wine tasting in a twelfth century castle, with romantic gardens and a hedge labyrinth. 
Around the Boot
Soak in the hot springs of Saturnia, where the ancient Etruscans once splashed, on a 14-day Italian journey. Begin in Rome, where you'll see masterpieces by Titian and Raphael in a private gallery; in Subiaco, visit the oldest Benedictine monastery in the world. A few days on Sardinia will introduce glittering beaches as well as the mysterious Nuragic civilization. End in Cinque Terre, visiting its five villages by train.
Brunello Country
Tuscan wines are beloved by oenophiles and ordinary sippers alike, and Brunello di Montalcino is one of the most revered. Spend a day immersed in the world of this Sangiovese wine, with a private tour of two different estates and lunch at Castello Banfi–Il Borgo. Your travels will take you through the Chianti Classico region as well, should you want to further round out your collection.