Hear stories of the KGB, go backstage at the Bolshoi and taste pierogi.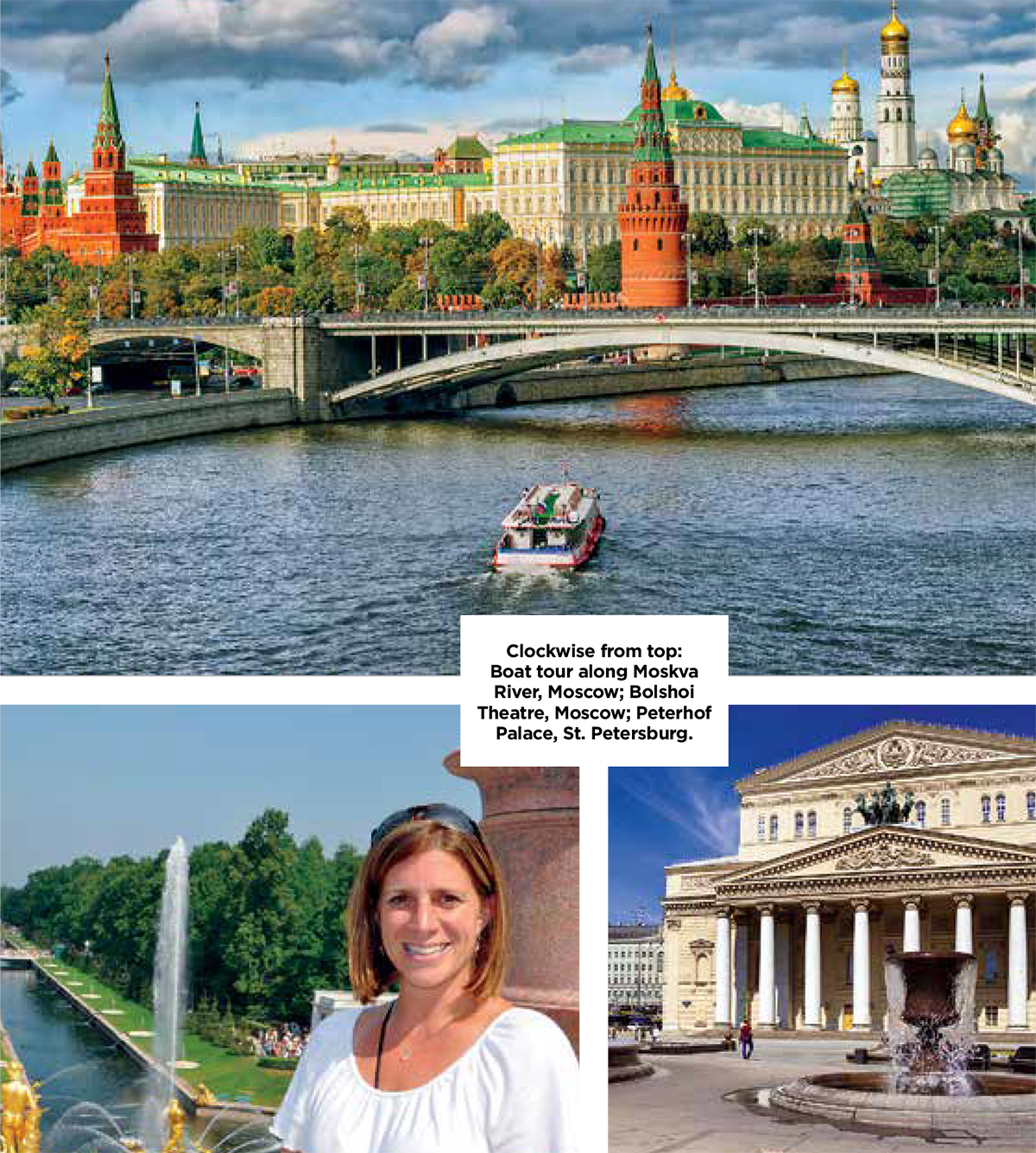 Moscow and St. Petersburg
Moscow and St. Petersburg Dive into a plate of pierogi while discussing the policies of perestroika with Mikhail Gorbachev's former translator. This nine-day tour explores the country's imperial history while showing you the best of modernday Russia. Divided between Moscow and St. Petersburg, this journey also features a master culinary class and caviar tasting, a concert at the Peter and Paul Fortress and the riveting riches of the Hermitage.
Capital Jewels
Follow in the footsteps of world leaders up the imposing staircase of the Grand Kremlin Palace, making your way to private chambers and reception halls. See the Russian state jewels of the Armory Chamber and Diamond Fund, including Catherine the Great's coronation crown and the famous Orlov Diamond. After lunch, pay an exclusive backstage visit to the Bolshoi Theatre. You may choose to rejoin your guide after dinner for a taste of the nightlife.
A Spy's Life
A Spy's Life Hear haunting tales of Cold War spy games from Mikhail Lyubimov, currently a crime novelist, and formerly a highranking KGB spymaster. He'll recount undercover missions and dish on secret agents. He can even offer some insight into his old acquaintance, the infamous double agent Kim Philby.