Ancestors of the Inca, modern Ribereños and Quechua weavers.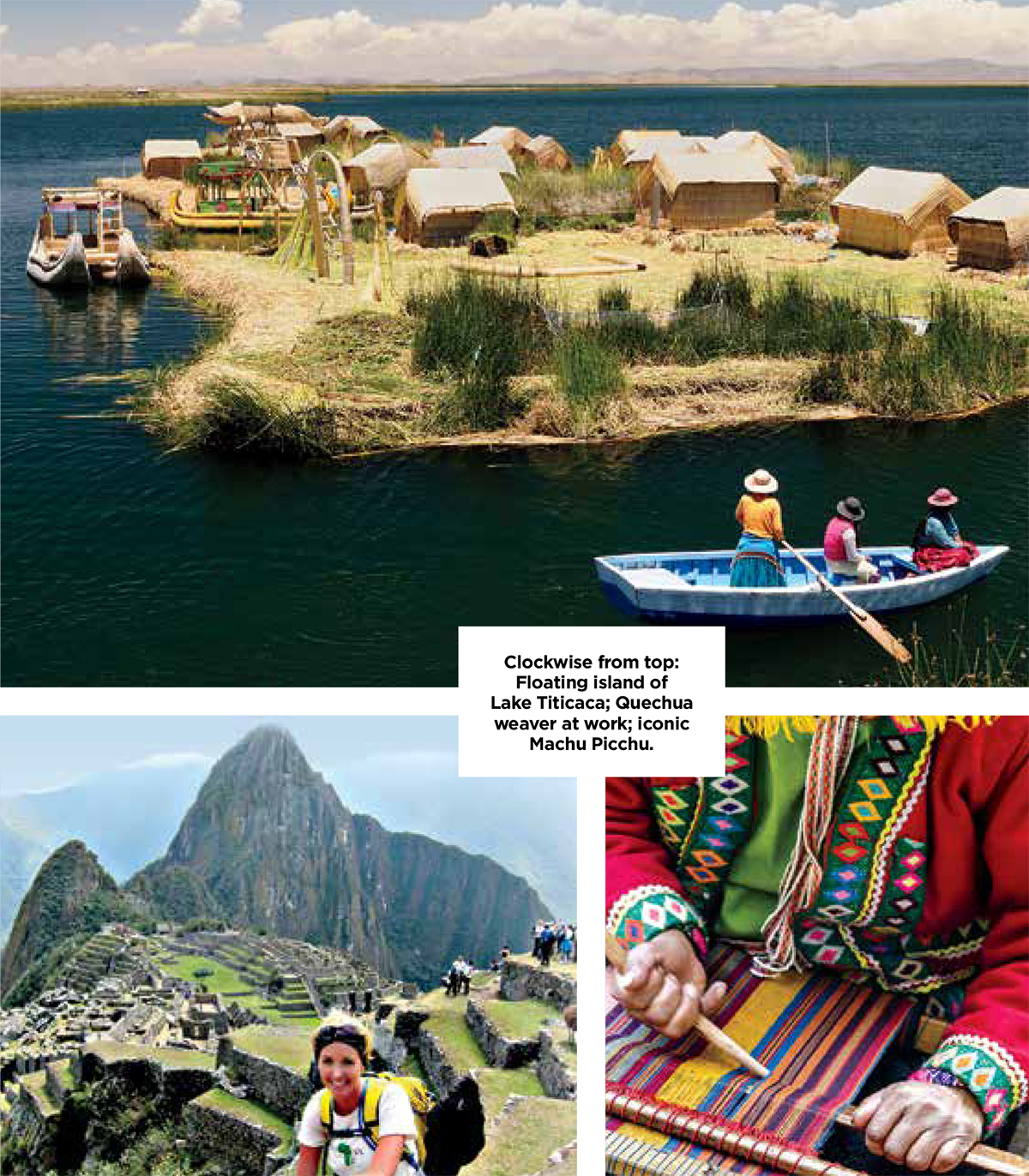 Mummy Mysteries
Peer through a telescope to take in the intricate designs of the tombs of Revash, carved into a limestone cliff in northern Peru's Leymebamba district. At the Leymebamba Museum, a behindthe-scenes tour reveals the pre-Incan mummies discovered in this region in the 1990s. This exploration of Peru's remote north is the first half of an 11-day tour that also visits Machu Picchu, Lima and the Sacred Valley.
Amazon Quest
Meet some of the Ribereño people who live along the Amazon, learning about medicinal plants or joining in a game of fútbol. Over seven days of cruising, you'll take in some 600 miles of river, often transferring to excursion boats to explore deep in the jungle. In the Pacaya-Samiria National Reserve, red howler monkeys and blueand-gold macaws will be your only soundtrack.
Sacred Landscapes
Immerse yourself in the Quechua community of Huilloc, see alpaca wool spun into vibrant yarns and explore the archeological site of Ollantaytambo, inhabited since the thirteenth century. Two days of exploration in Peru's Sacred Valley are followed by an overnight stay in a hotel adjacent to the ruins. This deeply immersive tour of Peru's cultural landscape spends 15 days winding its way through Cuzco, Arequipa, Trujillo, Chiclayo and Lake Titicaca, with two nights on the Belmond Andean Explorer luxury train.