Living history in Berlin, luxury autos and Neuschwanstein on reservation.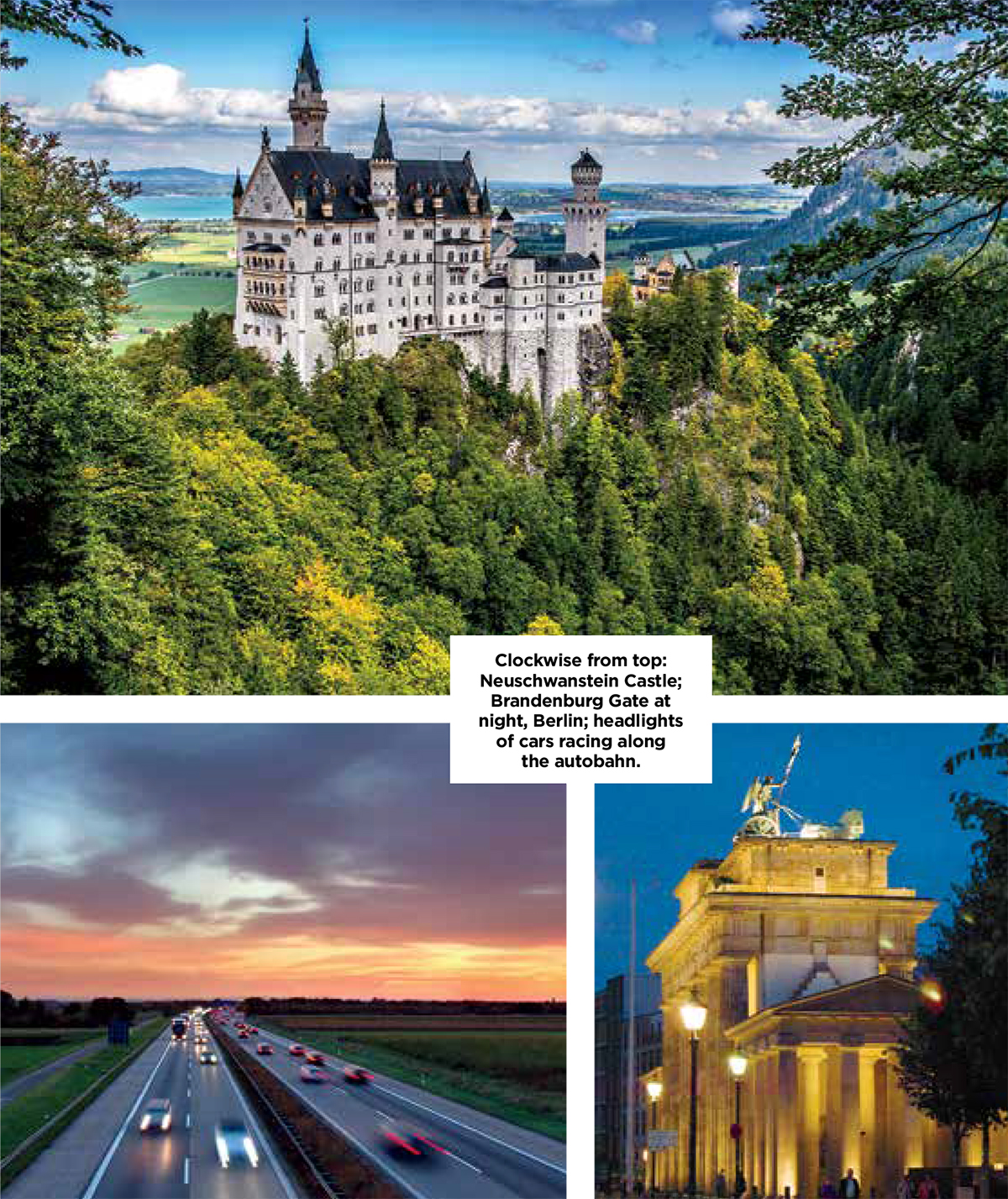 Autobahn Dreaming
Drive a Mercedes around a racetrack and evaluate how a Porsche handles on ice during an eight-day spin through the world of German motor engineering. See the Autostadt's towering silos of cars and check out Munich's BMW World. At Audi's experience center, you'll have a half day to play in your training car (an R8, perhaps?). Your last day includes non-car-related sightseeing in and around Munich.
Cracking the Capital
From the palaces of Potsdam to the Holocaust memorial and Checkpoint Charlie, Berlin is worthy of exploration, and this six-day, private tour delivers. Sightsee by foot, car and canoe; spend one afternoon cycling alongside the Berlin Wall, taking in lively neighborhoods, including Friedrichshain and Prenzlauer Berg, the Tränenpalast ("Palace of Tears") and the East Side Gallery, a 4,300-foot-long section of the wall turned into a living museum.
The Real Fairy Tale
The Real Fairy Tale Neuschwanstien Castle, an iconic landmark of Germany, brings the magnificent castles of our imaginations to life. The nineteenth-century hilltop palace features evocative turrets and towers, lavishly decorated rooms and an unbeatable view of Bavaria. Avoid the substantial crowds by taking an exclusive pre-opening tour, arriving and departing by helicopter and taking in the chambers of King Ludwig II in peace.