Winter sparkles on the western frontier, and the Rockies are best by rail.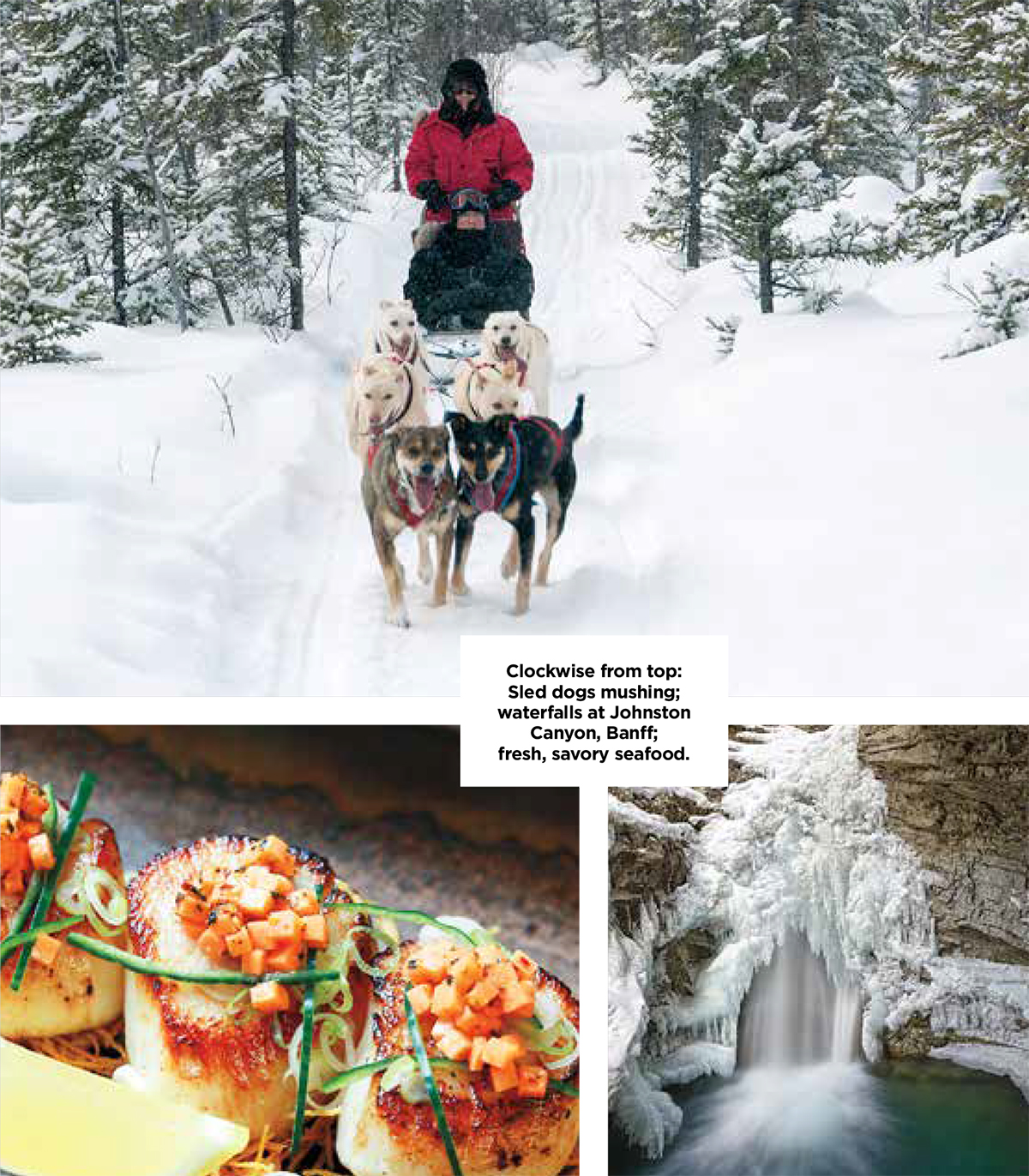 Dog Days
Dog Days Mush your own team of Siberian huskies across the Yukon's vast tundra, arriving at your cabin on frozen Tagish Lake in the most Canadian way possible. Your five days in this remote and enormous land is divided between two wilderness lodges. When the dogs need a break, try snowshoeing, ice fishing or seeking out the best views of the aurora borealis.
Gourmands on the Go
Bite into crackling Peking duck and sip fragrant green tea on a guided foodie walk of Vancouver's Chinatown, and enjoy a sixcourse tasting menu in Banff's acclaimed Eden restaurant. These experiences are part of a ten-day gourmet tour that winds through the Canadian Rockies aboard a luxury train, with passengers spending their days taking in the views from the comfort of glass-domed observation cars, while lodging each night at hotels along the route. Further sights and flavors await in Calgary, Lake Louise and Kamloops, with a helicopter tour in Kananaskis.
Snow Angels
Snow Angels Perfect your triple lutz on Alberta's frozen Lake Louise. Ice-skating on this beautiful lake with wintergreen mountains rising vertically from the shores will be a highlight of exploring the province. Hunt for fossils in a remote cave (lit only by your headlamp), hike to Johnston Canyon's frozen waterfalls and cross-country ski at Emerald Lake. This six-day tour is heaven for snow lovers.